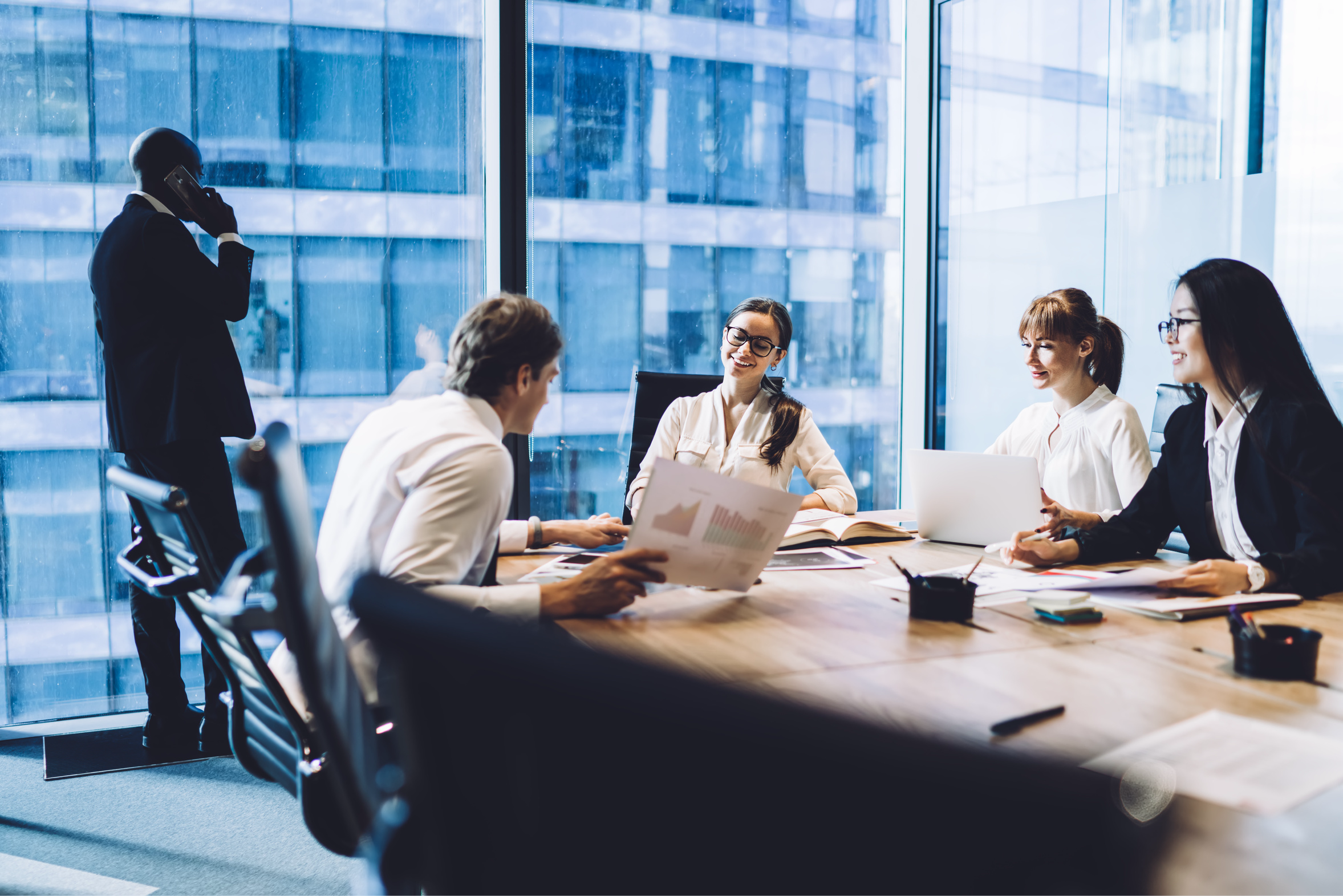 Invest in a woman you invest in a community
Only by working together will current and future societal challenges be overcome. This requires us to support female entrepreneurs and provide better opportunities for them to succeed.
Breaking down barriers to empower communities!
We are empowering the next generation of entrepreneurs through brand building. Statistics prove that women are better founders, yet they still have a much harder time finding the right support to bring their ideas to life and support their businesses. As a strategic partner, we are here to change that through our network and know how to do so.
Success is a collaborative effort
Personality
We seek to work with founders who have a clear vision for their company and the problem they want to tackle. We are joining forces as a strategic partner to assist you on your path.
Innovation
We're looking for innovations that have a strategic fit and the potential to improve the lives of women and families, thereby breaking down barriers to empower communities. We are focusing on the digital transformation of critical infrastructure and democratizing access to solutions that increase economic spending power.
Team player
Success is a collaborative effort. As a sparring partner, we choose a hands-on strategy that gives your company a competitive advantage as we work together to solve societal concerns. This requires us getting to know you and your founding team well. As an extension of your team, it is critical for us to have regular update meetings to understand how we can be of service.
Investment focus
Because our mission is to encourage female founders, we can only fund companies that are majority owned by women or have at least 25% owned by women.
Industry focus
Our focus is on solutions that aim to build digital infrastructure and enable greater economic engagement for all. We aim to strengthen the home service ecosystem and address current and future societal concerns by taking this approach.
Finance and insurance
Banking and insurance are evolving. At the heart of banking and insurance 4.0 is inclusion, which empowers communities by providing improved access to financial and insurance services as well as innovative methods to pay for products, enhancing our financial resilience, and protecting our loved ones. In this evolution, embedded finance and insurance products play an important role in strengthening the financial infrastructure. As a result, banks and insurance firms are now directly involved in offering the most comfortable customer experience.
Climate positive
Saving our world is one of the most significant responsibilities and challenges ahead. The effects of global warming are already obvious, and they are expected to worsen. The growing scarcity of safe drinking water, textiles, metals, and nourishment necessitates lowering our emissions, improving manufacturing processes, and improving logistic chains in order to develop sustainable value chains and halt biodiversity. The circular economy is crucial to achieving carbon neutrality. Agriculture, beauty, fashion, mobility, renewable energy, and waste management all play essential roles in this development.
Smart/FamTech
Women are the backbone of society, accounting for the vast majority of consumer spending. However, they have been systematically disadvantaged for decades. From lower spending power (the gender pay gap) to pregnancy and parenting (the motherhood penalty). With new innovations that assist couples and families in managing their domestic responsibilities, more women will benefit from the currently ongoing trend of women improving their access to the economy and thus becoming financially independent.
Become a partner
Working together for a more sustainable future and a healthier ecosystem. As a member of our partner network, you help us provide value to our supported founders. As an experienced entrepreneur, investor, scientist, creative, or consultant with relevant startup expertise, we invite you to join our team. Let's talk about what you can do to help.

Stronger together